Do You Still Need MICR in 2022?
With employees working from home and businesses looking to efficiently print checks, clients are asking the question: Do we need a MICR printer?
While it's possible to print checks using a standard laser printer, without the proper fonts and features, you can run into all sorts of problems. Read the full whitepaper to learn all of the advantages to using a MICR printer and high quality, OEM MICR toner.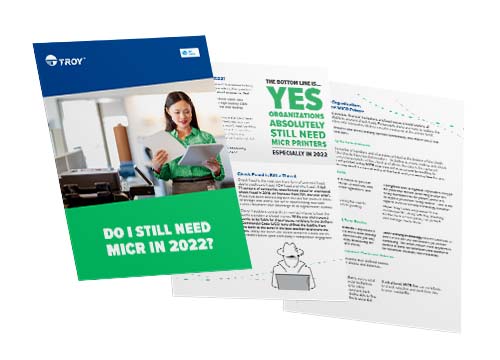 Access your Free Whitepaper

Learn why MICR is still an important factor in your check printing process, and how it should be incorporated.

View statistics showing the threat of check fraud including comparisons to other payment methods.

Explore the top 7 reasons why your organization still needs a dedicated MICR printer in 2021.

Discover all the components needed to create an efficient, secure check printing solution.