Coming Soon
Latest innovation from TROY
Maximize the customer experience with ATM style self-service check printing.
The Secure Document Terminal is your sleek, space-saving answer to efficient self-service check issuance and payment management. With the feel and look of an ATM, your customers can effortlessly print personalized check sheets, cashiers' checks, receipts, and other essential documents—all from one secure and dynamic touch screen.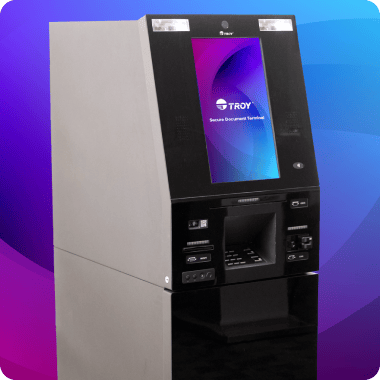 Empower your customers, and your branches.
Transform your customer's check issuance into a convenient self-service experience. Using the Secure Document Terminal enhances their in-branch visit by saving them time and money, all while keeping your tellers' workload in check.
Accessibility for any user.
Sleek 18.5'' LCD Monitor display with touchscreen capability, a built-in privacy screen, seamless multi-touch support, and an encrypted keyboard.
Secure MICR printer equipped with paper, toner, and status sensors.

Prints at 18 pages per minute.

Dual trays for an 800-sheet capacity.
80mm thermal printer with sensors for low paper and end detection.

Features a built-in presenter and cutter.

Spacious 5'' paper roll capacity.
20-sheet capacity tray for secure sheet destruction.

Ensures double or unremoved sheets are effectively eliminated.

Cutter with a service life of 100,000 cuts.
Print with The World's Most Fraud Resistant Toner for added security.
The Secure Document Terminal is equipped with TROY's MICR Toner Secure, our patented security toner that releases a red dye whenever check washing is attempted.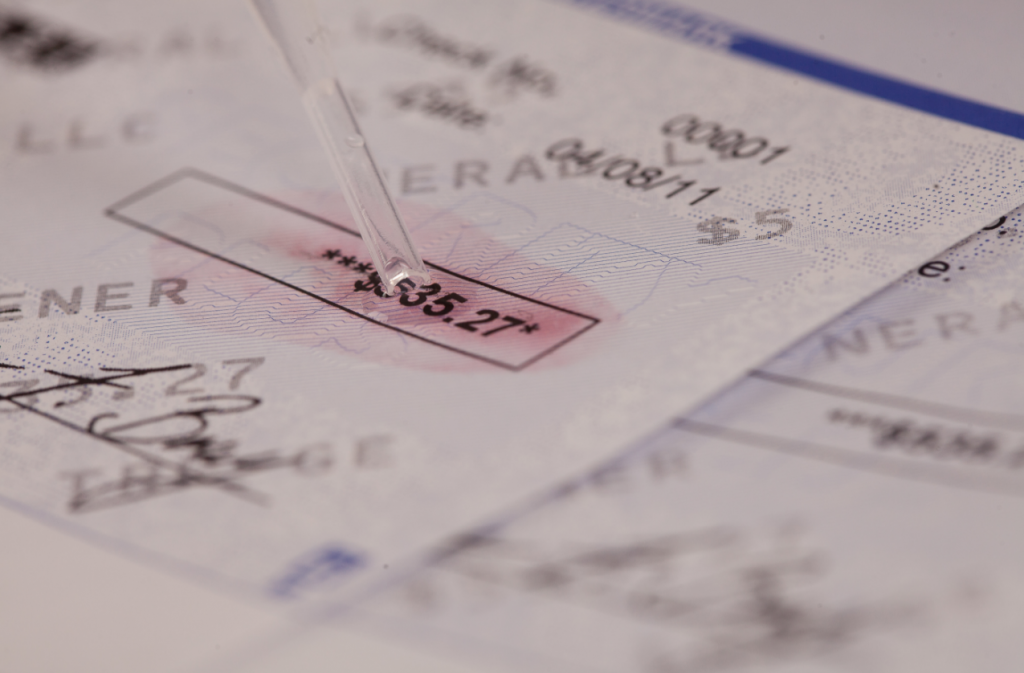 Stay informed on the launch.
Be the first to know when Secure Document Terminal is available.
Leave your information